People, Places, and Things from IN THE DARK OF THE SUN
People, Places, and Things for AFRICA
You Might Also Enjoy
Thriller Masters
These guys are in a class by themselves; if you enjoyed our first book in the Jake Tyler series, we KNOW you'll enjoy the Jack Reacher and John Rain series, authored by Lee Child and Barry Eisler respectively.
Their newest books are Worth Dying For and Inside Out.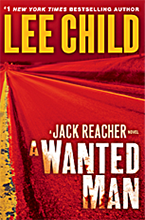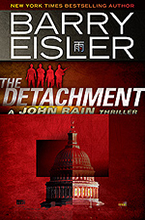 Guilty Pleasure
When you're not watching Hawke on one of his TV series, if you haven't already discovered these gems, check them out: BURN NOTICE on USA, Thursdays, and LEVERAGE on TNT, Sundays. And if you like Hawke and Jake Tyler, you might also enjoy Timothy Olyphant in his FX series, JUSTIFIED.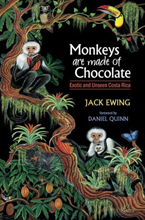 Discover the mysterious and fascinating ways in which animals and plants—and people—interact with one another in the rainforests of Costa Rica. Author and naturalist Jack Ewing shares a wealth of observations and experiences, gathered from more than three decades of living in southwestern Costa Rica, home to some of the most prolific and diverse ecosystems on Earth. More than just a simple collection of essays, Monkeys are Made of Chocolate is a testament to the wonder of life in all its countless guises, as seen through the eyes of a man with a gift for subtle discernment and a natural flair for storytelling.
More Recommended Books, Films, and Other Things from MYKEL HAWKE