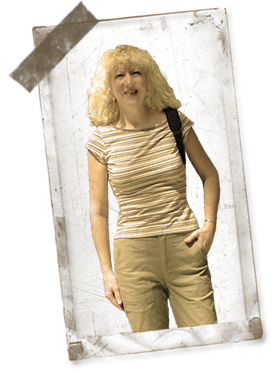 When Kim began the early research to support IN THE DARK OF THE SUN, little did she dream it would take her to the heart of the Amazon and into the edgy arena of a guy who, for all intents and purposes, was the living embodiment of her lead character, Jake Tyler. Through their collaboration, the thriller became a dynamic combination of her engaging storytelling and his gritty, real-world experiences. The blend of their male and female writing and perspectives promises to make the Jake Tyler novels enjoyable by both men and women.
In addition to writing, Kim is also an accomplished photographer and web designer.
She is currently at work with Mykel on the next Jake Tyler novel.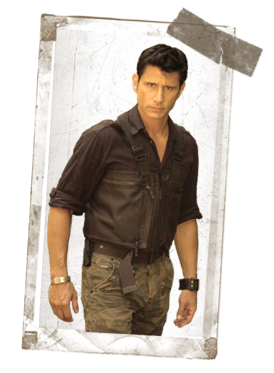 With over 20 years of military experience, Hawke has made a career of doing the unthinkable, from fighting rebels and training UN peacekeepers in war-torn Africa to running a war clinic on the front lines and establishing a combat medic school in Azerbaijan, to doing combat search and rescue during the height of Colombia's drug war. It was the latter that introduced him to Kim and, ultimately, provided the background for the first Jake Tyler novel.
Bestselling author of Hawke's Green Beret Survival Manual, The Quick and Dirty Guide to Learning Languages Fast, and his newest book, Hawke's SF Survival Handbook, Mykel starred in the hit Discovery Channel series, Man, Woman, Wild and has a new series, Lost Survivors on The Travel Channel. He is also the co-founder and director of an extreme adventure and training company, SpecOps.